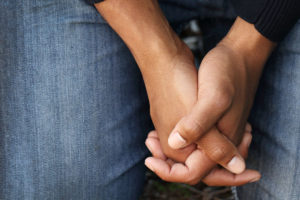 If you're looking for a faith leader to talk to about your pregnancy options or your experience with abortion, Faith Aloud's clergy counselors are here to listen. Give us a call at 1-888-717-5010 (free in the U.S.) and we'll connect you with someone who can offer judgment-free religious or spiritual support from many different faith backgrounds. 
For a secular approach to pregnancy options counseling, the All-Options Talkline may also be a good fit for discussing your experiences with pregnancy, parenting, abortion, and adoption. You can reach All-Options at 1-888-493-0092, free and open to callers in the U.S. and Canada.
We've compiled a list of religious and spiritual resources below that you may find helpful as you navigate your pregnancy options, decisions, or experiences. If you have a suggestion for this list, please drop us a line and we will consider its place below. For additional resources on pregnancy, parenting, abortion, and adoption, please visit All-Options. 
Interfaith Religious & Spiritual Resources
Protestant Resources
Catholic Resources
Jewish Resources
Muslim Resources
Buddhist Resources
Unitarian Universalist Resources
Stories & Reflections on Faith, Abortion, and Reproductive Justice
For the latest articles and news about religion and reproductive justice issues, follow Faith Aloud on Facebook and Twitter. 
Other Resources