Every year, Faith Aloud responds to the anti-choice movement's 40 Days for Life with our own annual campaign, 40 Days of Prayer for Reproductive Justice. Our campaign shares inspiring images and messages that validate all reproductive options, experiences, and decisions, including abortion, while also uplifting pregnant people and their families.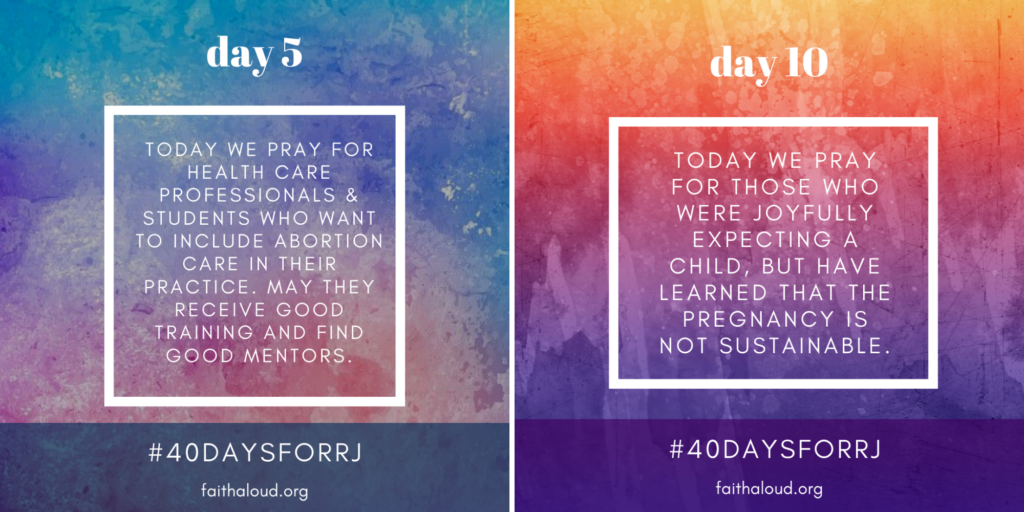 Though these forty days coincide with the Lenten season, we encourage people of all faiths and spiritualities to share and enjoy our prayers and meditations of support for everyone navigating complex pregnancy experiences. Enjoy a sample of our #40DaysforRJ images here, then sign up for our email list, or follow us on Facebook and Twitter, to participate in our next campaign!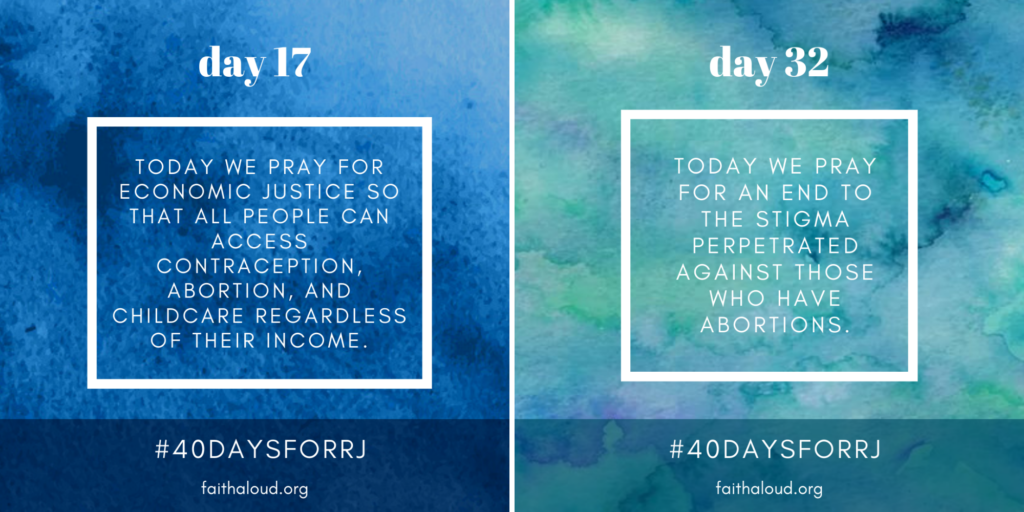 While #40DaysforRJ was created with the Lenten season in mind, the prayers are relevant year-round! Support our all-options clergy counseling work by donating $20 or more, and we'll send you this beautiful 18″x24″ prayer poster as a show of our gratitude (frame not included). Our poster is a great way to share the message of pregnancy options support and compassion with your friends, family, and faith community.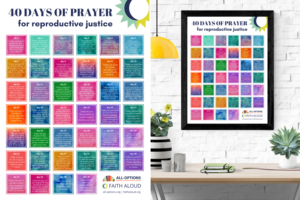 To be notified when #40DaysforRJ prints and other merchandise are available, subscribe to our email list today!